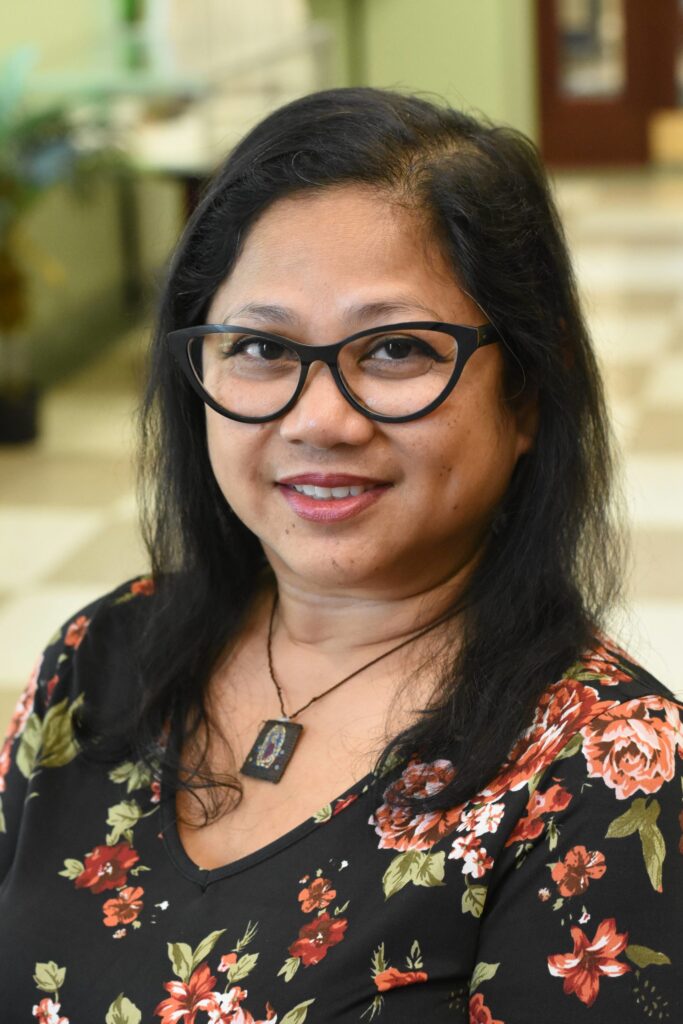 Jannah Eilanie Szeibert
Community Services Coordinator
Jannah joined the Foundation in June 2022. She comes with a varied background of almost 20 years in property management, insurance, education, and banking. Her experience includes areas in marketing, event planning and management, data entry, bookkeeping, teaching, and administrative support.
Jannah was also a small business owner for about 15 years and was a certified Holistic Health Practitioner of massage therapy, as well as a photographer. She still does photography in her free time, as it is still one of her passions.
Jannah lived most of her life in Southern California and relocated to Orlando in late 2021 with her husband Damian, who works for The Walt Disney Company as a Digital Artist. They love spending time with their two cats River and Maui, good food, laughing and going on adventures together. She has an adult stepdaughter who still resides in California.
The most important thing in Jannah's life is her Catholic faith. She believes that it allows her to be an advocate to expand awareness and to help share truth and strives to incorporate it in as much of her life as she is able.