Orlando, FL – May 24th, 2022
The Catholic Foundation of Central Florida and F4 Wealth Advisors graduate the inaugural Central Florida CAP® Study Group.
The Chartered Advisor in Philanthropy is a designation provided by The American College of Financial Services which signifies that the student has successfully passed exams for the three graduate-level courses of cross-disciplinary curriculum.
We are pleased to celebrate and announce the graduation of the inaugural Central Florida Chartered Advisor in Philanthropy (CAP®) Study Group. CAP® is only three little letters but these letters stand for a big commitment to our clients and donors, our professional network, and our Central Florida community. The CAP is an elite designation which provides ethical and technical training for advisors and nonprofit executives to support philanthropists from a multi-discipline and multi-sector perspective. The curriculum spans and synthesizes the arts and sciences of philanthropic planning including taxation, ethical fundraising, purposeful planning, family dynamics, psychology and strategic philanthropy.
The Graduates have spent nine months working through graduate coursework, discussing ideas and experiences and meeting national and regional speakers focused on improving philanthropy in Central Florida. The Central Florida CAP® Study Group engages multi-sector, client-facing advisors including local wealth managers, estate attorneys, private bankers, insurance advisors, certified public accountants and nonprofit executives to create a holistic network that can help clients and donors achieve their philanthropic aspirations and establish their charitable legacies.
Central Florida's inaugural CAP Study Group graduates include: Darrell DeVaney, Founder of F4 Wealth Advisors, Greg Meier, Partner of ShuffieldLowman, Wendy Mara, Founder of Mara Law, PA, Rob Thomson CIO of Trivergent Trust Company and Aaron Bert, Investment Advisory Representative of Financial Certified Group, Inc. These graduates will increase our Orlando-area CAPs by more than 60% providing enhanced advisory services to our regional philanthropists. The graduation ceremony, sponsored by Edyth Bush Charitable Foundation, was held May 24th at 8:30 am at The Alfond Inn.
"As a proponent of lifelong learning, I saw joining the CAP cohort as a way to reinforce some technical information which I had learned along the way in my career, but also as an opportunity to learn some new concepts and communication skills, especially in resetting the table as an advisor and working with other professionals. Our study group was invested in and connected with each other along the journey." Rob Thomson, CIO Trivergent Trust Company
2022 – Alliance with another strategic partner
ShuffieldLowman, a prominent Orlando Law Firm, is our new partner to enhance Central Florida's philanthropy. This cross-sector and cross-discipline strategic alliance with a firm that specializes in estate planning will help to bolster our offerings through our Central Florida CAP® Study Group program and increase our reach to other industry leaders.
"Because I received my Masters in tax law 25 years ago, I've always been comfortable with the tax advantages of charitable giving. However, what I learned in the CAP program is that tax savings is rarely the primary reason why people make large charitable gifts to the organizations most meaningful to them. I feel like what I've learned over the past year places me in a much better position to help our clients fulfill their charitable legacies as part of their overall estate plan", says Greg Meier, Estate Planning Attorney from ShuffieldLowman firm.
The recent addition is the first in the country and creates an holistic perspective with technical knowledge in legal, financial and nonprofit expertise for our Central Florida CAP® Study Group program. Our previous alliance between our community foundation with F4 Wealth Advisors in the wealth and financial planning discipline is now enhanced with the addition of an estate planning leader.
Kimberlee Riley, CAP®, President & CEO of The Catholic Foundation of Central Florida adds: "The strategic alliance between ShuffieldLowman, F4 Wealth Advisors and The Catholic Foundation of Central Florida distinctly brings the philanthropic disciplines together for the benefit of our program serving Central Florida philanthropists through the collaboration of financial and legal advisors and nonprofit executive. As the first CAP® Study Group partnership in the country with each discipline represented, our program participants, partners in the community, philanthropists, and our area non-profits will all immensely benefit."
About The Catholic Foundation of Central Florida
The Catholic Foundation is an independent, nonprofit community foundation that serves donors throughout nine counties to address our Central Florida community needs. Its assets of more than $100 million in investments are managed for growth and to respect Catholic social teaching. Endowment distributions since 2019 have provided $2 million annually to support education, housing and access to healthy food as well as medical, dental and behavioral healthcare in addition to supporting parishes and outreach ministries in the Diocese of Orlando.
About CAP®
Developed at The American College of Financial Services, CAP® was founded by Bill and Sallie Wallace. Bill was one of the most admired and revered professionals in the financial services industry who also became a leader in the philanthropic world. Mr. Wallace set out to solve the issues of disparate conversations between estate planning attorneys and wealth/financial advisors and their clients and nonprofits and their donors. By opening the doors of communication and collaboration between the nonprofits, philanthropists, and advisors, Wallace knew that so much more good could be accomplished.
Interested In Joining the Central Florida CAP® Study Group?
Learn more about how you can benefit our community and differentiate your services by earning the CAP® designation with the next Central Florida CAP Study Group launching in August 2022. The Study Group is intentionally small allowing for an elite and diverse mix of each discipline and intimate conversations with national and regional speakers. A partial scholarship for the Central Florida CAP Study Group has been made possible by support from Edyth Bush Charitable Foundation, for more information please contact one of the partners:
The Catholic Foundation, Kimberlee Riley, kriley@cfocf.org
F4 Wealth Advisors, Darrell DeVaney, darrell@f4wealthadvisors.com
ShuffieldLowman, Greg Meier, gmeier@shuffieldlowman.com
Each year the Central Florida CAP® Study Group will engage multi-sector, client-facing advisors and nonprofit executives to discuss ideas, experiences and coursework focused on improving philanthropy in our Central Florida community for generations to come. Study sessions will enhance learning specifically about our region and our donors with an exchange of ideas and opportunities to meet donors and national and regional speakers. Regional existing CAP®s may join the cohort for sessions and NightCAP®s to develop a collaborative network of professionals to support those we serve by elevating their philanthropic aspirations for greater purpose and outcome. The group's motto is "Doing More Together For Our Community Through Philanthropy."
Please meet our 2023 Central Florida CAP® Study Graduates!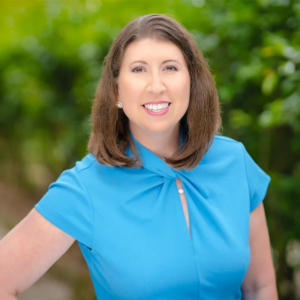 Kellie Hall, JD
Head of Estate Planning
As the Head of Estate Planning for Biltmore Family Office, Kellie provides integrated and customized advice across all elements of wealth management for ultra-high net worth families with a particular focus on estate and transfer tax planning, fiduciary administration, charitable planning, and succession planning for family businesses. With more than 15 years of experience in both private practice and the family office, Kellie serves as a firm-wide resource on planning, administration, and governance. Kellie began her career as an estate planning attorney in a law firm specializing in transfer tax planning, succession planning, special needs trust planning, and charitable planning. Prior to joining Biltmore Family Office in 2015, Kellie served in a dual role as both a Trust Advisor and Family Wealth Advisor for GenSpring Family Offices. Kellie lives in Orlando with her husband, Barry, a teacher, and her daughter, Charlotte, 7. She is actively engaged in her community, having served on the Board of Central Florida Association for Women Lawyers and the School Board at St. John Vianney Catholic School and is a member of the Central Florida Chapter of One Hundred Women Strong. Kellie was a Harcourt Scholar at Rollins College ('03) and a member of the Law Review at Florida State University College of Law ('06).
Kevin Johnson, MBA
Executive Director
Kevin began his career with Bishop Grady Villas (now Magnify) in 2004 and was appointed Executive Director in 2008. Under his leadership he enhanced the Assisted Living Community services with employment services for the residents and others in the region, assisting them in acquiring competitive employment. He oversaw the expansion of programs through contracts with the Florida Agency for Persons with Disabilities, Florida Division of Vocational Rehabilitation and Social Security Administration Ticket to Work. In 2011 Kevin was named the Florida Assisted Living Association's Assisted Living Administrator of the Year. He was appointed to the Florida Developmental Disabilities Council in 2015 and reappointed in 2019 now serving as Chair. Kevin also serves as the Past-Chair of the Florida Association of Rehabilitation Facilities as well as on the boards of the National Catholic Partnership on Disability (NCPD Catholic Disability Foundation (CDF) and Morning Star Catholic School. He was awarded the Rollins College Crummer Graduate School of Business Martin Bell Scholarship and completed his Masters in 2018.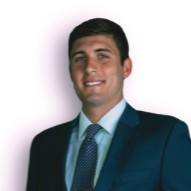 Ty McCormack, CFP, AIF, CPFA, MBA, MSF
Senior Wealth Advisor
Ty has been guiding individuals and corporations in financial literacy. Having come of age during the Great Recession he saw first-hand the impact a lack of long-term retirement planning can have in tumultuous times. He was an All-American cross country /track athlete at Auburn and continues to run races and coach. Ty and his bride (pandemic delayed wedding and honeymoon) and dog live in Winter Park. He serves our community through boards such as United Against Poverty, Planned Giving Advisory Councils and practices what he advises as one of the youngest planned giving donors to The Catholic Foundation.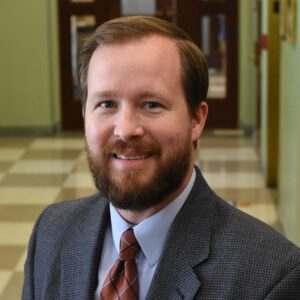 Charlie Van Patten, JD
Director of Philanthropy
The Catholic Foundation of Central Florida
Charlie joined our Catholic Foundation team this year after many years working in California in the legal services department of a leading planning and major giving software and marketing company. He coordinates and leads planned giving seminars and meets with donors throughout Central Florida to help them fulfill their philanthropic goals. He is a speaker nationally on major gifts, planned gifts, blended gifts and cryptocurrency. He is a member of the American Council on Gift Annuities' Rates and Regulation Committee. Prior to entering the field of planned giving, Charlie practiced family law. He earned his juris doctor at Liberty University School of Law where he met his lovely wife.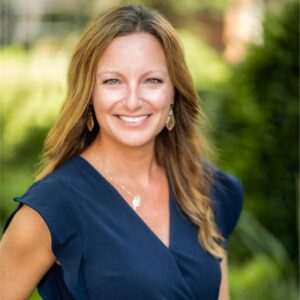 Amanda Livermore, MPS, President
Director of Feasibility Studies
Amanda served as Vice President of Bishop Moore Catholic High School, where she gained impactful leadership skills, and a wealth of experience in relationship building. She went on from Bishop Moore to Cristo Rey. Cristo Rey is a network of college preparatory, career-focused Catholic High Schools that will serve Central Florida students with limited economic resources. Amanda serves as the Director of Feasibility Studies. Amanda is a proud wife and mother of two beautiful children.
Our Central Florida CAP® Study Group partners that represent each core discipline for the CAP® designation are Kimberlee Riley, CAP®, President and CEO, The Catholic Foundation of Central Florida, Darrell DeVanney, CFP, CAP®, Founder/Partner F4 Wealth Advisors, and lastly, Greg Meier JD, CAP® Partner, ShuffieldLowman.