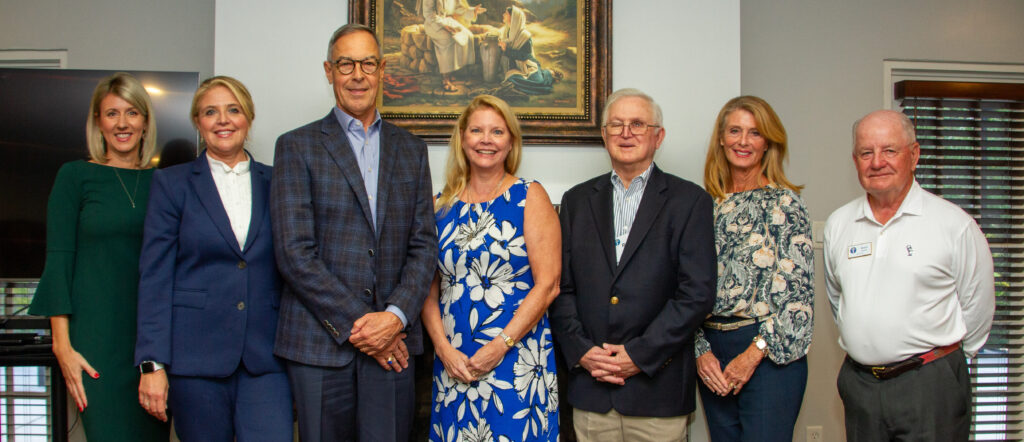 The Catholic Foundation of Central Florida convened their Board of Directors annual meeting and retreat at San Pedro Spiritual Development Center. This year's retreat theme: Behold what you are. Become what you receive. Each year the Foundation and its members, board of directors, partners and staff gather to conduct Foundation business and spend time together in spiritual reflection, prayer and Mass. We also welcomed founding Chairman, Bill Orosz and his wife, Jody, for spiritual reflection. Under the stewardship of Chairman, Tom Chandler, the group strategically looked ahead to the future of our Church in Central Florida.
Meetings over the day and a half retreat underscored the commitment of the Foundation to serve parishes, schools, ministries and the chancery in the Diocese of Orlando. A comprehensive overview of the Foundation's growth, innovative programs, excellence in governance and status of strategic initiatives addressing our community needs in Central Florida was presented and discussed. One of the highlights was a presentation by Dr. Michael Moody, co-author of Generation Impact and the following small group discussions with perspectives of clergy, laity and religious about the future of our Church in Central Florida. We welcomed new board members, Matthew Pineda and Rachel Youngs. We thanked and bade farewell to Kevin Bowler for 9 years of faithful service on the Foundation's Board of Directors.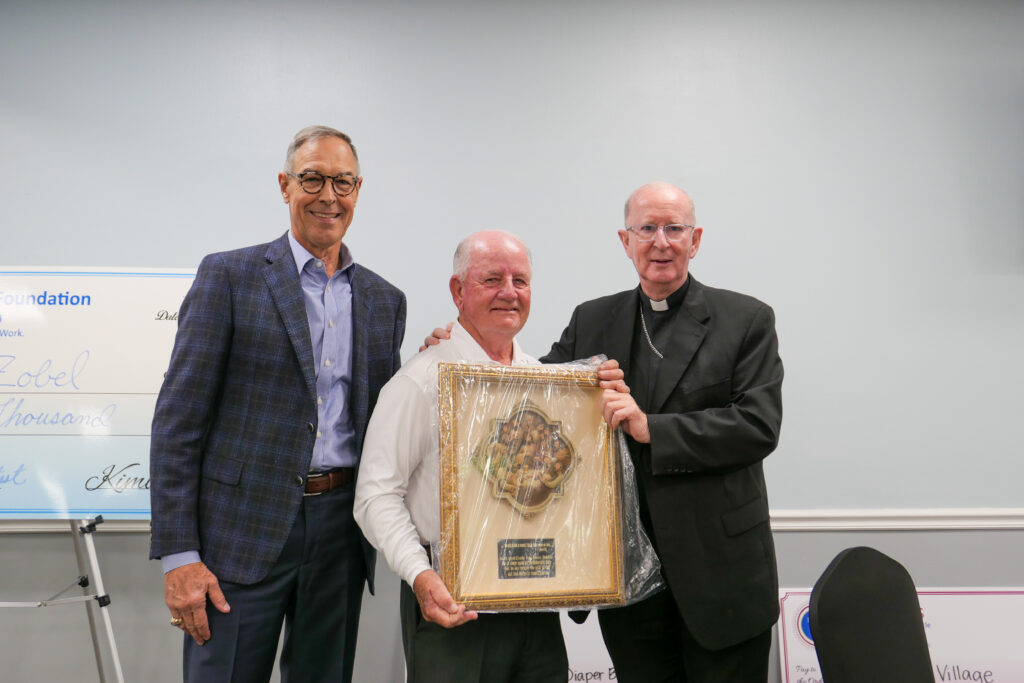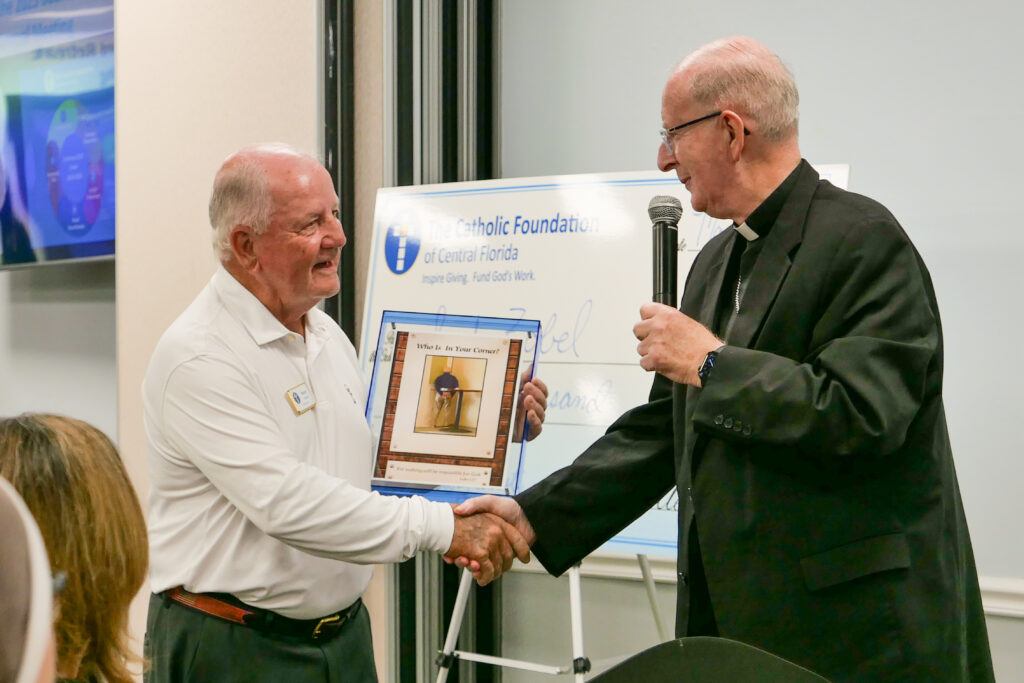 The time at San Pedro is an opportunity to actively bring our Catholic faith, our mission and values into focus. The surroundings at San Pedro create an inviting backdrop for prayer, contemplation and collaboration as Fr. Ivan Olmo shared his reflections on receiving the Eucharist and recognizing the Lord's presence in our work and our lives.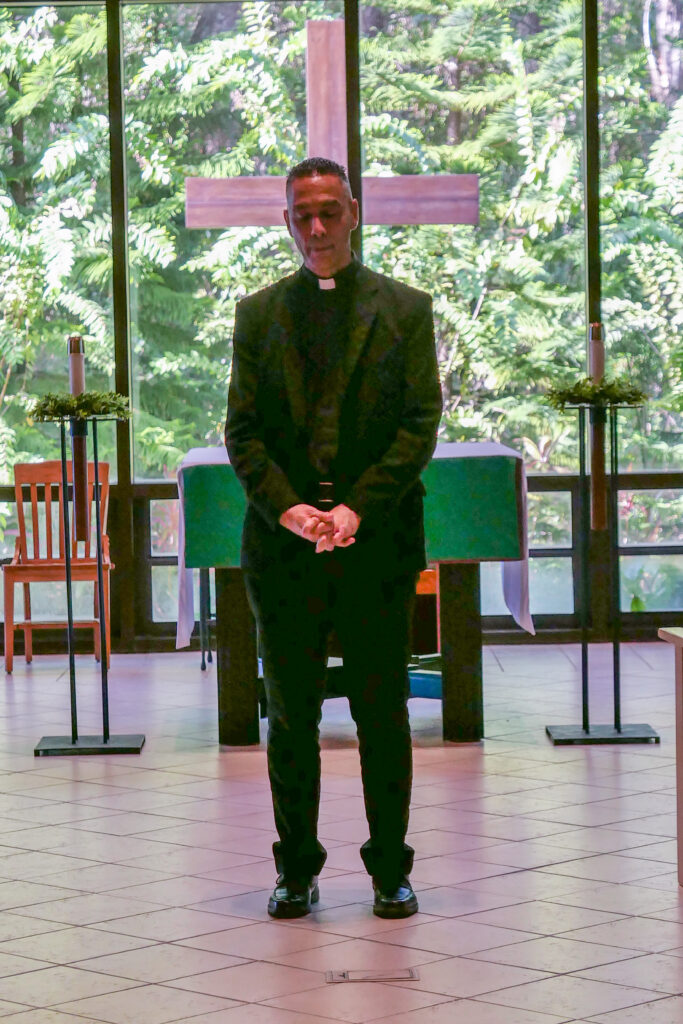 Foundation team members gave progress reports on our programs and campaigns and updated the board on the status of our strategic plan goals and outcomes. Foundation board and staff members left the retreat refreshed and renewed as they work toward achieving our year-end goals and beyond.
The annual meeting concluded on a note of optimism with a commitment to collaboration for the stewardship and growth of our Church in Central Florida. We are grateful to the San Pedro team for their hospitality hosting and excellent service.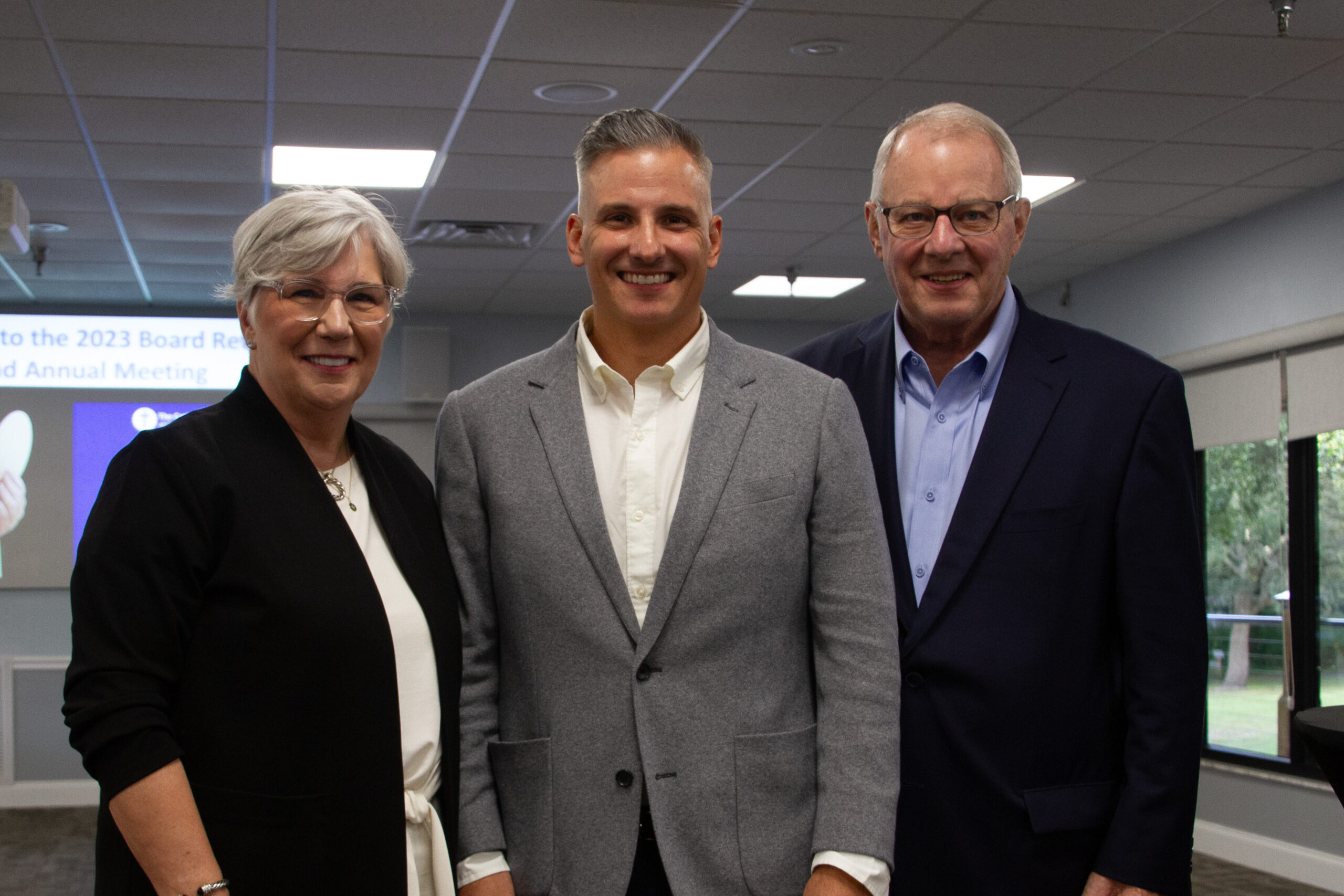 Recognizing the importance of our next generation for the future of our Church, the Foundation was pleased to have Andrew Orosz join the board earlier this year. His father, William, served as founding Chairman of the Board of Directors at The Foundation's inception in 2008.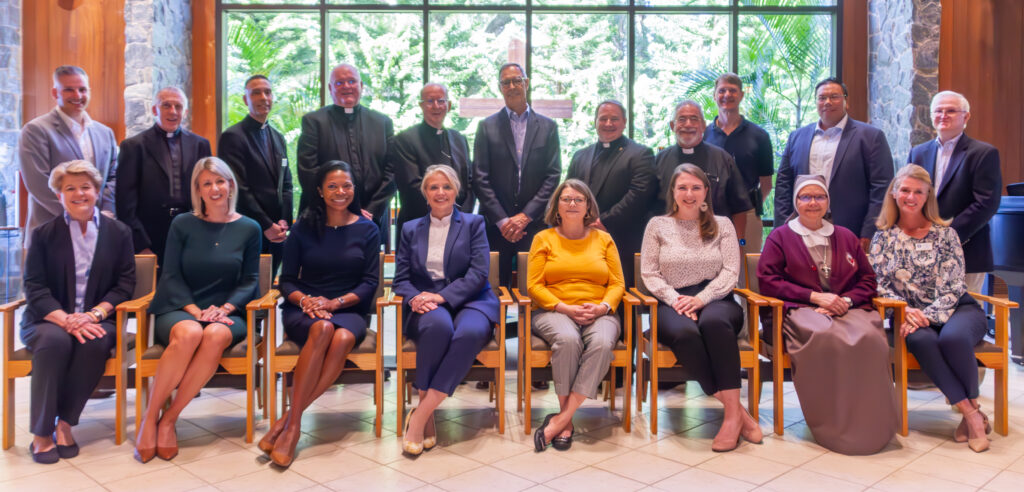 The Catholic Foundation of Central Florida Board of Directors: Bottom row (from left) Lynda Dennis, Karen Monteleone, Dr. Erika Wikstrom, Elisha González, Wendy Mara, Rachel Youngs, Sister Maria Teresa Acosta, Lori Tolland. Top row (from left) Andrew Orosz, Fr. Timothy LaBo, Fr. Ivan Olmo, Fr. Ralph DuWell, Bishop John Noonan, J. Thomas Chandler, Fr. Scott Circe, Fr. Matthew Mello, Robert Kryger, Matthew Pineda, Randall Scott. Not pictured: Garrett Burke, Fr. Richard Trout