Emmaus Phase I Construction Update
We are excited to share the progress of preparing residences for our retired priests at Emmaus. Due to the overwhelming generosity Emmaus donors, the diocesan office of ecclesiastical properties and Ovation Construction, Inc. began preparing the site at San Pedro in early 2021. Horizontal development was completed in the fall and vertical construction on the Phase I duplexes is now underway and with an estimated move-in date for the first five residents in Summer 2022! Phase I will also include the completion of the priests' community center.
---
February 2021
Site Work Begins
---
March 2021
Sewer and water lines installed. Work on horizontal construction continues.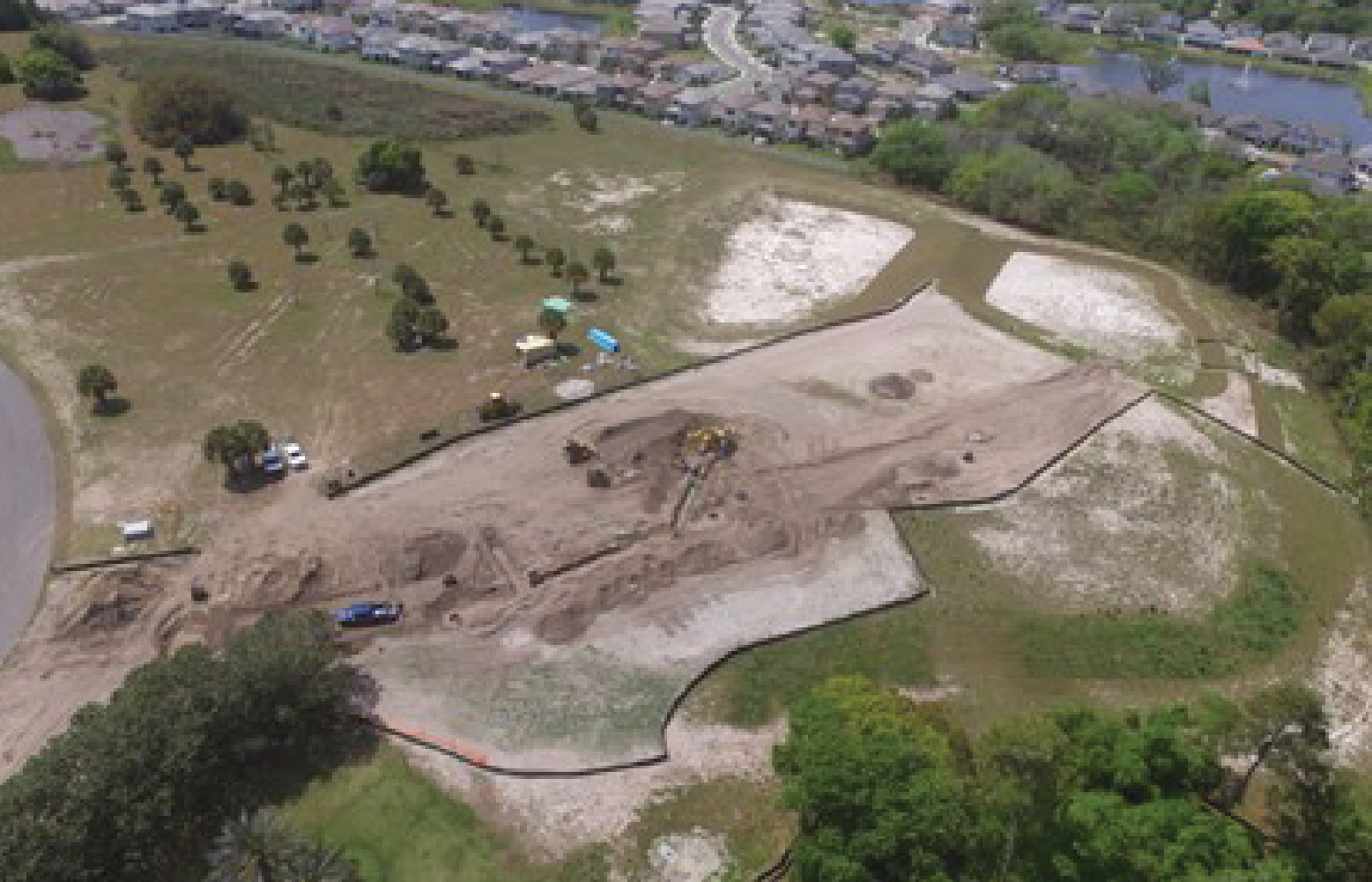 ---
November 2021
Footings dug and formed. Electrical and plumbing rough ins finalized. Preparing for pouring of concrete slab.
---
December 2021
Concrete slab poured and vertical construction begins
---
January 2022
Block walls are up for all three buildings
---
May 2022
Stone/Stucco exterior is complete. Insulation and drywall installation is underway. Leadership donors joined Bishop Noonan for a sneak peak at the construction progress.
---
If you are not yet an Emmaus Donor, we invite you to prayerfully consider partnering with Bishop Noonan in care of our retired priests with a pledge to the Emmaus Campaign. If you have any questions about the campaign or how you can make the greatest impact with your giving, please contact Madelyn Weed at Madelyn Weed, CFRE, CAP or (407) 246-7188. You can also set up your pledge, donate online or find information on making your gift via stock, IRA or DAF at: www.cfocf.org/Emmaus
Please keep us in your prayers as we continue to share this opportunity to care for those who dedicate their lives to caring for us.
August 2023
The fist phase of the Emmaus Project has been completed. Leadership and donors joined Bishop Noonan for a sneak peak at the project's completion.
---