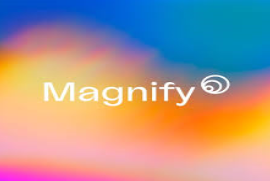 Originally established in 2015 by the Board of then Bishop Grady Villas to honor its founder, Sister Elizabeth Marie Stoup SSJ – the endowment fund provides scholarship assistance for individuals with disabilities to be granted based on greatest need. Bishop Grady Villas, a residential facility and community where adults with disabilities can live as independently as possible, was the vision of Sister Elizabeth Marie Stoup – sacred dignity for all of God's children with intellectual and developmental disabilities.
Through the years the nonprofit has grown significantly to include employment and life skills development for residents and others in Central Florida. To reflect this expansion and honor the legacy established by Sister Elizabeth Marie Stoup, the nonprofit rebranded in 2021 to be Magnify of Central Florida.

If you'd like to support this important ministry through its endowment fund please click here.