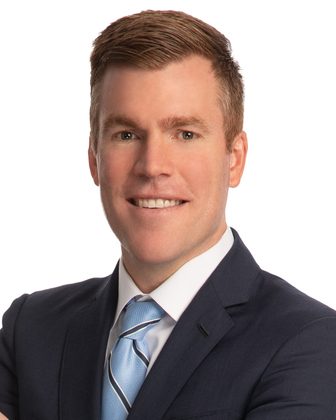 Garrett Burke
Member
Garrett is a Portfolio Manager within Merrill IAP, who can help clients pursue their goals and create a personalized path to reach those goals. This includes estate planning services, legacy formation & transfer, education planning, and providing access to all types of lending and liquidity options from Bank of America. He also holds the Certified Private Wealth Advisor® and Certified Plan Fiduciary Advisor™ designations in addition to being an CFP® professional. Garrett strives to ensure the team is prepared to assist clients regardless of the complexity of the situation.
Garrett began his Merrill Lynch Wealth Management tenure in April 2011 with the Chicago Loop Complex before eventually moving to Orlando in 2015. Prior to joining Merrill, Garrett was with Lockheed Martin where he worked on a business development team tasked with winning government contracts. He graduated from the University of Notre Dame in 2009 with a BS in Finance from the Mendoza College of Business.
Garrett lives in Winter Park with his wife and their three daughters. Outside of Merrill, Garrett enjoys spending time with his family and serving as President of the Notre Dame Club of Greater Orlando. He served as the founding chair of The Catholic Foundation's Planned Giving Advisory Council which launched in September 2019.