Central Florida Catholic Mercy Fund
Common Humanity We have opportunities to care for one another and demonstrate Christ's love and radiate light.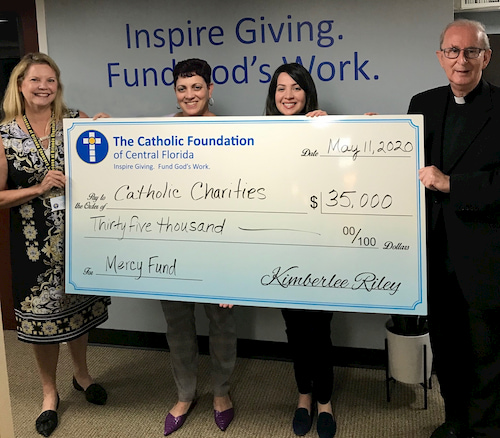 The Catholic Foundation has made its first distribution- a $35,000 check to support Catholic Charities of Central Florida as its team continues efforts to provide for the increased needs, since the pandemic, of our neighbors for food, housing assistance and behavioral healthcare.
Fund objective: To support Catholic Charities of Central Florida's ability to respond to increased needs of the people of God in the Diocese of Orlando including food, behavioral health and financial assistance for rent, utilities and daily needs, sponsored by The Catholic Foundation of Central Florida as a result of increased community needs.

To make a tax-deductible donation now, please complete and submit the form below.

Thank you for your continued charity which binds our faith community. You remain in our prayers.