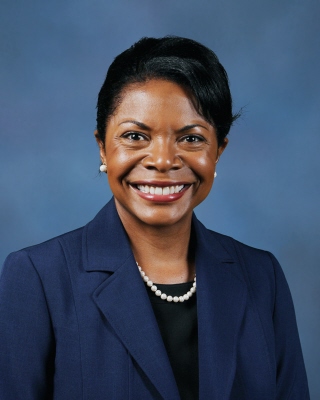 Dr. Erika Wikstrom
Member
St. Margaret Mary Catholic Church, Winter Park
Dr. Erika Wikstrom is an innovative Education Leader with 15 years of experience providing quality, creative instruction to elementary, middle school, high school, and college students as well as faculty. She is an expert at understanding pedagogy and student development which she uses to her advantage in creating curriculum and instructional designs tailored to the broad range of students' abilities, including gifted and special needs children.
Erika is personally dedicated to developing the potential of all students and faculty as her background shows. She is a focused, disciplined, and patient instructor who uses data to drive education decisions and methods of instruction. She is also experienced and enthusiastic about using 21st-century technologies in more and more ways in the classroom.
Erika's tenure with the Diocese of Orlando Catholic schools began in 2013 when she served as an English teacher at Bishop Moore Catholic. She went on to become a Director of Instruction at BMC. She left BMC to become principal of Trinity Catholic in Ocala and served there for three years. She returned to Bishop Moore in 2019 and proudly serves as principal, beginning her second year.
Erika has presented at NCEA, FACTS education, is a published author, and has been featured on a myriad of podcast and education forums.
Erika has been married to her husband Arve for 8 years. She and her husband are members of St. Margaret Mary Catholic Church where she serves as a lector. Arve was active in the Army for thirty years and is currently a Colonel in the Army Reserves. Erika enjoys cycling, painting, and is an avid long-distance runner, participating in many running events including marathons.
Erika, a life-long lover of learning, received her BA in Humanities from Rollins College and then went on to obtain her MA in History of Art from the University of York, MBA from the University of Glasgow, Education Specialist degree from National Louis University. She also received her Doctorate in Education at National Louis University.