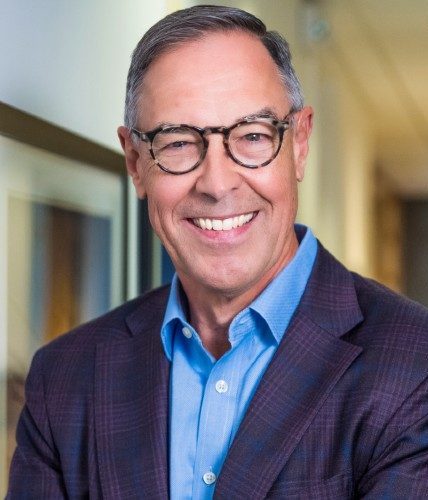 J. Thomas Chandler
Chairman
St. Margaret Mary Catholic Church, Winter Park
Tom is the Chief Executive Officer of SchenkelShultz Architecture, a leading Florida design firm. He has spent his entire career with SchenkelShultz, joining the firm in 1979. Tom moved to Central Florida in 1983 to lead the firm's Orlando office. He is responsible for strategic leadership and the community involvement of the firm. He has been instrumental in guiding the firm's growth to a regional, award-winning architectural design practice.
SchenkelShultz's business model focuses on the market sectors of aviation, education, public safety & community specific design initiatives.
Tom has made significant contributions to educational efforts in Florida evidenced by the firm's educational designs represented in 30 counties in Florida, as well as 19 Colleges and Universities throughout the State. With Tom's leadership, SchenkelShultz has been ranked as one of the top Educational Design Firms in the Southeast, by ENR Southeast magazine.
In the aviation market, the firm has served as the General Consultant for master planning and design for the Greater Orlando Aviation Authority. As such, Tom has led a team of design professionals that addressed terminal planning/design/construction, airfield planning and real estate development issues. The firm also maintains long-term relationships at Southwest Florida International Airport in Fort Myers, Florida and with General Aviation focused Signature Flight Support.
Tom is a well-respected member of the Central Florida Community and has contributed substantially to its growth and development over the course of the last 36 years. He has served as President of Ronald McDonald House Charities (RMHC) of Central Florida and the development of all three Orlando RMHC houses.
Under Tom's leadership, SchenkelShultz has also completed extensive work for UCP of Central Florida and the Boys & Girls Club of Central Florida. The firm's most recent effort, the Jacqueline Bradley and Clarence Otis Family Boys & Girls Club will be an integral part of the West Lakes Community Development.
SchenkelShultz is a past recipient of the Nil Schweizer Community Service Award by the Orlando Chapter of the American Institute of Architects for the firm's contributions to the Central Florida Community.