WHAT IS YOUR CATHOLIC LEGACY?
To leave a legacy is to reveal our hearts, for our legacy is a final testament of who we are, what we value, and whom we love. Regardless of your age, circumstances, or economic status, we encourage you to begin thinking about the legacy you are creating with your life, your aspirations for what you wish to leave behind and the message you hope to share with your loved ones, your community, and your Church. Your first and foremost concern should be for your own needs and the needs of your loved ones. Once you have provided for your family, we hope you will remember the many needs of your parish and our larger diocesan family, including our seminarians, retired priests and Catholic school students.
GETTING STARTED. . .
Our website is meant to serve as a helpful resource for you as you think about your legacy. We recommend that you start with our Planned Giving page, which provides an introduction to the simplest and most popular options for legacy gifts and how they can be used to meet the specific needs of the Church. From there you can learn how to designate your gift, discover ministries that need your support, and find more information on our Vivos Christi Society. If you need personalized assistance, or just have a question or comment, we are here to assist you at every step. Whether you seek to strengthen the ministries of your parish, reach out to the homeless and the hungry, or assist our seminarians as they grow in friendship with God, we welcome the opportunity to help you create a legacy that is meaningful and transformative – a legacy that celebrates your faith, affirms your values, and gives witness a love that endures. Click here for more information.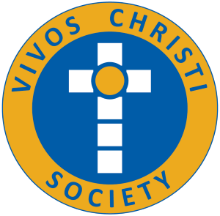 Your legacy gift automatically qualifies you for membership in the Vivos Christi Legacy Society (VCS). This society honors the Catholic Legacy you have chosen to leave to sustain our Church in Central Florida for future generations. Donors can choose to be a named or anonymous member. (Gift amounts will always remains confidential!) Each Parish, School and Ministry has their own VCS Chapter – donors can be a member of several Chapters.
Upon receiving your Legacy Gift Notification Form, The Catholic Foundation sends a VCS Welcome Kit containing:
• Welcome Letter and Certificate of Membership
• Acknowledgement card signed by the Bishop
• Rosary and Prayer Card
• Daily Reflections of the Saints Book
Members also receive:
• Vivos Christi Society Lapel Pin
• Invitation to Vivos Christi Events
• Access to special legacy planning resources and our Philanthropic Advisors
For more information on the Vivos Christi Legacy Society, please contact Madelyn Weed, Vice President of Donor Services at (407) 246-7188.